Yesterday, I watched the miracle of morning. The sky contracted. Silent heaving. Pushing. Darkness disappeared. A baby day was born. Fragile. Wrinkly. But pink with promise.
I so needed this reminder of God's promises.
You see, the past few days have been rough for our family.
Tuesday night, my nephew, his wife, and three of their daughters were in a car accident.
Jody had surgery Thursday morning. He faces one more operation and physical therapy. Kim had surgery Thursday afternoon.
Six-year-old Mary Kate is still in the hospital. McKenzie was released Thursday night. Sara, three months old, wasn't injured at all. And four-year-old Grace wasn't in the car when the accident occurred.
We hope that Mary Kate will be released today. But the doctors haven't mentioned a going-home date to Jody or to Kim.
Yeah, these days are tough. Tense. Stressful.
But you know what? It's been amazing to see how our whole family has come together to show their love and their support.
Jessie, my niece, has had Sarah since Wednesday night. Keiva and Trey--my kids--drove to Birmingham to pick up McKenzie from the hospital. So, now Jessie has both babies. Big Sis helped with the babies yesterday. Keiva is helping today. JP (second sis) has been to the hospital several times. And Candace, another niece, helps each day when she gets out of class.
You know how things are today. We all have our own families, jobs, school, and other responsibilities that require our time and attention.
I could go on and on with how each member of my family is helping, but I think you're getting a pretty good picture of their love in action.
Now, please don't think that we're a perfect family. We're not!
At times, we're a faultfinding bunch. Ready to fude. Ready to fight.
One word can light the fuse.
But when days come like the ones we've experienced this week, we lay our arguments down. We reach up. We reach out. We help out.
I'm thankful for my family.
I'm thankful for the special reminder that our loving God gave in yesterday's early morning hours.
That each baby day brings His promises to light.
The promise of hope. The promise of help. The promise of healing.
May Your unfailing love rest upon us, O LORD, even as we put our hope in You (Psalm 33:22).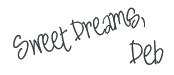 p.s. We're trying not to spoil these babies, but it's very hard. They are like so adorable!