A nice, big office! New desk and chair. I don't have to share this space with anyone else. Sounds like a tremendous improvement over sharing offices with everyone from the cookware salesman to parent volunteers. I got what I asked for, I think.
Umm, maybe not.
See, my new office isn't located at either of the two schools that I serve. Last year two other facilitators moved to off-campus offices, and I thought it would be way cool to do that. I've only been back at work four days, and have quickly discovered that this change may not be so cool at all.
Actually, I'm thinking my job is going to be more difficult because I won't have a work space at my schools.
Guess I got what I wanted. Didn't I?
Why do I keep doing this? I see what someone else has, and I want what they have. Or, I think that I know exactly what I need. Sometimes, I even tell God what will work for me.
But I want to be content with what He has already provided. I want to trust Him to meet my needs and wants and dreams according to His amazing love and grace.
For your Father knows what you need before you ask him (Matthew 6: 8b).
Don't you love this verse? Our great God knows everything about us. He knows our heart. Where we hurt. Why we hurt. He knows how to heal our pain.
He knows what we need before we ever tell Him. And He has the power to meet both our needs and wants. He is prepared to take care of us from the big things down to the smallest detail.
And this office situation? Well, I got what I thought I wanted.
But everything will work out all right.
My Father knows me better than I know me.
Now, that is way cool!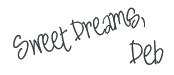 P.S. I've got a wonderful book to give away. It's Peace for the Journey by Elaine Olsen! I'll be sharing some insights from her book a little later this week. All you have to do to win is to leave a comment or shoot me an E-mail.